DJ Deluxe is currently uploading classic mixes as part of his popular mix show,
Deluxe has re-collected 17 classic mixes since April by remastering and sometimes re-editing a mix to fix issues like bad sound quality, this takes up chunks of time during the week but Deluxe is determined to continue sharing his classic mixes. His followers seem to enjoy them as evidenced by the charting of many classic mixes on Mixcloud's Global mix charts and through the use of an analysis page that details the number of listeners of a mix, how long it was played for and in which country they are being streamed. Deluxe can also see usernames and profiles of listeners who he will usually follow as a way to thank them for listening to his mixes. Using the analysis website, the most popular mix by a very wide margin continues to be the original Deluxe 2002 R&B mix which receives about 15 - 20 streams everyday. This mix has never streamed less than 100 times per week since it's innocent upload in 2011 which was forgotten about for about 7 years. When Deluxe rejoined Mixcloud again since 2011 you could imagine his surprise when he discovered that he had forgotten about 4 mixes left abandoned on the site for nearly a decade. It was then that Deluxe and everyone learnt of the R&B mixes popularity as it had reached over 13K streams and when another copy of the mix was discovered posted on Soundcloud, it had reached over 77K streams. The Deluxe 2002 mix was streamed over 100K times when a ll the different versions of the same mix were tallyed up. Deluxe was pretty impressed by that achievement as that mix was his first ever R&B mix attempt when he was only 21 years old. News will be updated soon about plans for next years anniversary. All that will be revealed is that plans are in motion but as to the exact details, it is still too early to make concrete plans. So stay tuned to djdeluxe.com.au for new updates or catch Deluxe on any "Mix Show" stream.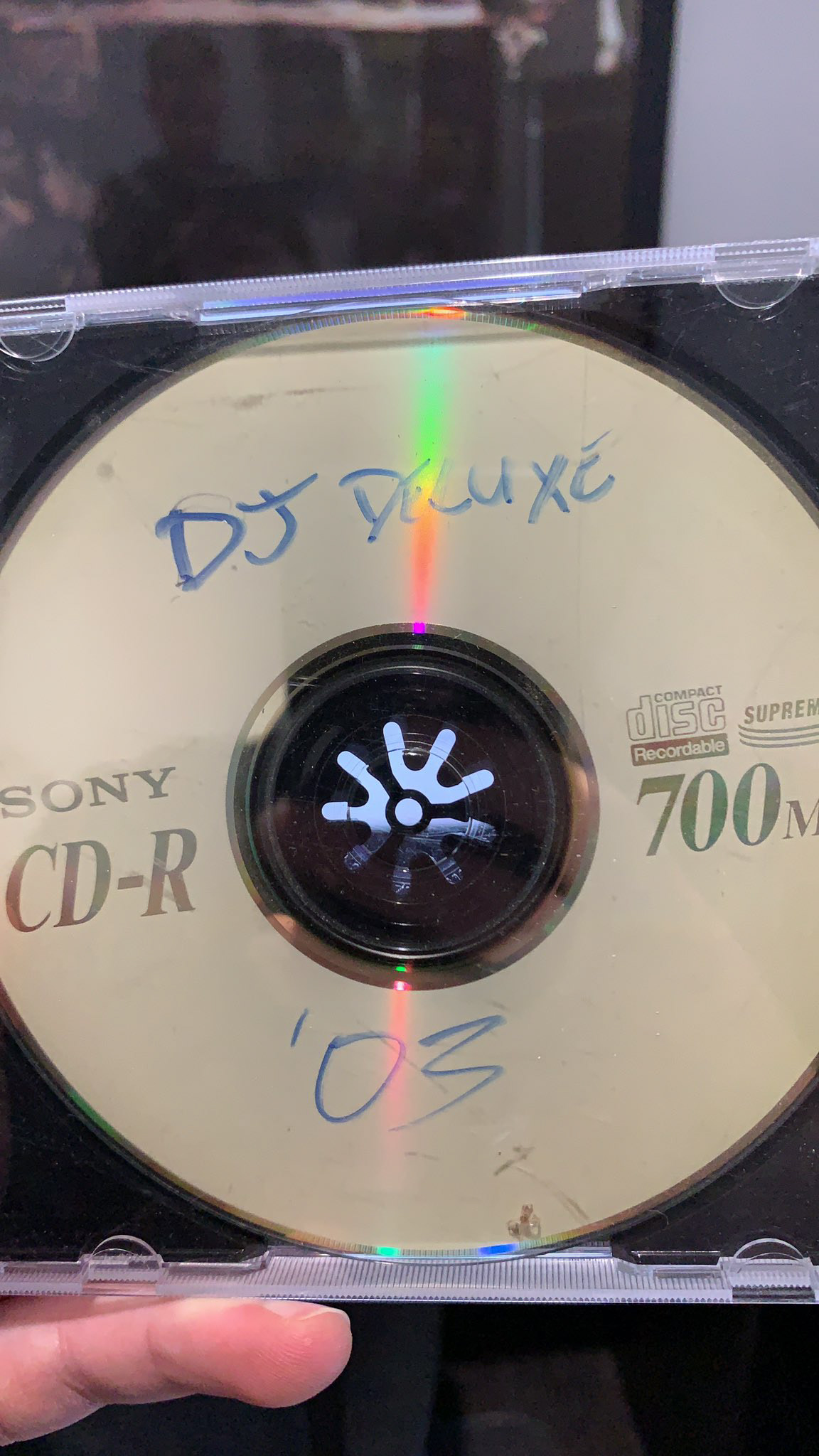 Mix Re-Collection #17 - Mixcloud Select Members exclusive NOW! After three weeks deciding which mix should be recollected, after the decision the mixes were then automatically schedule to release themselves. We are using the scheduling feature to also plan Mix Recollection 16's eventual release on FREE Mixcloud at 6pm Friday US EST. The mixes should also automatically make social media posts about their release.
Mix Re-Collection #16 - Available FREE FINALLY ON Friday 30 October
AND WILL CONTINUE AS A MIXCLOUD SELECT MEMBER EXCLUSIVE INDEFINITELY IN ORDER TO INCREASE THE NUMBER OF MIXCLOUD SELECT EXCLUSIVE MIXES WE OFFER MEMBERS.
PLEASE SERIOUSLY CONSIDER BECOMING A MIXCLOUD SELECT SUBSCRIBER FOR $2.99 A MONTH, SIMPLY CLICK ON THE SUPPORT BUTTON ON DELUXE'S PROFILE PAGE OR

 CLICK HERE

.

DO NOT PURCHASE A PREMIUM SUBSCRIPTION FOR $7.99.

 WITH A 

MIXCLOUD SELECT

 SUBSCRIPTION FOR DJ DELUXE, YOU WILL RECIEVE MORE BENEFITS FOR A MUCH LOWER $2.99 A MONTH. 

MIXCLOUD WILL BE GETTING MORE RESTRICTIVE FOR FREE USERS AS COSTS RISE WITH THE CONTINUED GROWTH OF CREATORS USING THE SERVICE AND NEW PEOPLE DISCOVERING THE SITE AS IT GROWS IN POPULARITY FOR LIVESTREAMING DJ MIXES, RADIO SHOWS AND PODCASTS. MIXCLOUD IS THE ONLY LARGE WEBSITE THAT ALLOWS COPYRIGHTED MUSIC TO BE PLAYED ON LIVESTREAMS. FACEBOOK, TWITCH, YOUTUBE AND VIMEO HAVE UPDATED THEIR POLICIES TO WARN USERS AGAINST LIVESTREAMING COPYRIGHTED MATERIAL ESPECIALLY DJ LIVESTREAMS WHERE THE COPYRIGHTED MUSIC USED HAS LED TO FACEBOOK LIVE STREAMERS LOSING CONNECTIONS OR BEING DENYED THE SERVICE WITHOUT MUCH RECOURSE FOR THE BANNED USER.
 JOIN MIXCLOUD SELECT NOW

WHILE THE PRICE IS SUPER AFFORDABLE BEFORE THE REVENUE EARNED BY MIXCLOUD REACHES A NEW LEVEL THAT AUTOMATICALLY INCREASES THE LICENSING FEES BY A SIGNIFICANT AMOUNT. MIXCLOUD HAS JUST RELEASED AN OPEN LETTER TO USERS WARNING THEM OF THE COSTS INVOLVED AND TO ENCOURAGE CREATORS TO PROMOTE THE AFFORDABLE PRICE OF A MIXCLOUD SELECT MEMBERSHIP AND TO MAKE FOLLOWERS AWARE OF THE TREMENDOUS AMOUNT OF FREE CONTENT THAT IS AVAILABLE FOR MIXCLOUD VISITORS TO ACCESS FOR FREE! CLICK HERE TO JOIN MY MIXCLOUD SELECT FOR A MONTHLY FEE OF $2.99 A MONTH, YOU CAN CANCEL AT ANY TIME. BUT I WILL TRY MY BEST TO KEEP YOU AS MY SUBSCRIBER FOREVER SO THAT YOU CAN ENJOY ALL THE FUTURE EXPERIENCES YOU MUST NOT MISS OUT ON! 
THAT'S IT, NO MORE UPSELLING.
THANKS TWICE NOW FOR READING THE LONG UPDATES. THE NEXT ONE WON'T BE LEFT FOR SO LONG THAT IT REQUIRES AN ESSAY TO SHARE NEWS!
TAKE CARE, ENJOY THE MIX AND CONNECT WITH DELUXE IF YOU HAVE ANY IDEAS THAT CAN HELP IN ANY WAY WITH ANYTHING!
XXDELUXEXX (SORRY) 😜👍😴🎵🎶🔊🔊🆒🆗📴